Beautiful! It's great to wake up to clean fresh air amid dense trees, and have that first cup of coffee at the Lake watching the hummingbirds. This not a "commercialized" campground. It is kept as a wilderness forest with more than enough space. Several hiking trails. A great playground for the kids. You aren't charged every time you want to do something. Canoes are available for your use, and horseshoes, badminton, miniature golf (doesn't look like miniature golf, more like a wilderness glen for leprechauns). Fishing is catch-and-release, and there are some big ones. Often there is a Saturday night dinner, an event (such as the annual Pig Roast) and contests (chili cook-off, pie-eating) and much more). A very friendly and helpful, peaceful, quiet family oriented campground with fantastic scenery and magic. Come and sit around a campfire and stare at more stars than you knew were there. You will see the magic. -Tyler L
Hidden Gem. I stayed there Labor Day Weekend and loved it. I have been camping all over and I am so happy I found this place. They have a great little lake to canoe, swim or fish in. Clean bathhouse and clean port-o-potties. The people who own it are friendly, helpful and accommodating. The tent sites are far enough from each other that you can actually enjoy yourself without having to worry about bothering your neighboring tenters. They had a little gameroom and activities to keep the kids busy. The best part of all… they are cheaper than the other local campgrounds. I will definitely camp here again. -Kelly B
What a hidden treasure…family owned and operated campground which is like a home away from home. Great place to go and relax and enjoy nature. I wish more campgrounds were like this one!!!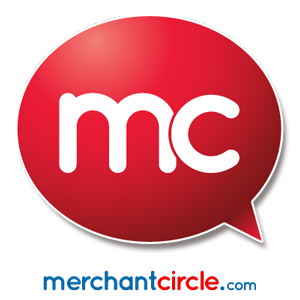 My wife and our 2 children just stayed at this campground this July 2009, first let me start by saying what a nice Family Campground. The grounds were very well maintained, beautiful clean Restrooms and showers which is very important to me. The staff and owner were very nice an accomodating and let us choose whichever site was open which was great because we like a private RV site and this allowed us to find what we were looking for as there are many nice wooded RV sites. Also this campround has some of the nicest Seasonals, we have been to many places and the Seasonals always seemed like they did not want anyone who camps just for a weekend, not the case here the Seasonals were so freindly and helpful that this will be the reason we come back. Great place on Fridays & Saturdays as this is when most of the Campers like to stay up a little later and laugh around the fire! I Highly reccommend this place! John H.

Great campground, located on a small lake. New owner is always present and constantly upgrading this facility. New water filter system this year resulted in crystal clear drinking water. Free use of row boats, canoes. Mini golf, playground, sandy beach, game room, volley ball court. Lots of hiking trails and fantastic tent sites in the woods. Firewood is delivered free right to your site. Nice rv sites lakeside, amongst giant pine trees. Just a great place to kick back and get away from it all. No loud parties are allowed, and people who violate this are asked to leave. We camped here in a Travel Trailer.